Among our customers are some very well established companies, such as United Utilities, B.T, Banks and Pharmaceutical Companies.
Working with these big names, you can be assured that the work we do for you will be of an extremely high quality.
We have a very high standard regarding compliance, thats why we are always up to date on new methods through training and working to new safety standards. For a list of compliences, please see below.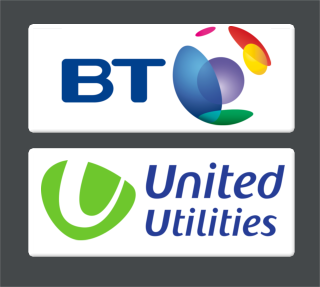 We are C.I.T.B. Registered - the Construction Industry Training Board is the Industry Training Board for the UK Construction Industry. It was established on 21st July 1964 by the Industrial Training (Construction Board) Order 1964.
C.I.T.B. Registration Number - 2389676/GH/80/07.
We are also C.I.S.R.S Certified - The Construction Industry Scaffolders Record Scheme (CISRS) has been the industry recognised scaffold training scheme for over 30 years. It is the preferred scaffolding qualification of all the major organisations.
All our staff are Confined Space Trained and we are fully insured.
Guidelines and Standards Adhered to:
N.A.S.C. - The NASC is recognised as the national trade body for access and scaffolding in the UK. They produce a wide range of industry guidance for scaffolding contractors, their operatives and their clients.
TG20-08 - A Guide to good Practice for Scaffolding with Tubes and Fittings
SG4 Compliant - Guidance on Collective Fall Prevention Systems in Scaffolding